Dennis Price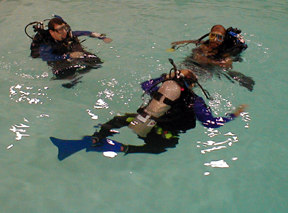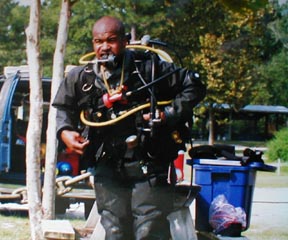 Dennis teaching a class Now all I need is some water !
Dennis is a co-owner of Airheds Scuba and a paint contracting company. As such he has to travel quite a bit. He has been diving since 1991. Dennis is an SDI Instructor, and has the following certifications: Full Cave Diver, Advanced Nitrox, Decompression Procedures, Rebreather Diver, Oxygen Service Tech, Nitrox Gas Blender, and Visual Inspection Procedures, Entry Level Trimix Diver and Cave DPV Diver. His passion is cave diving and it is his fault there are so many cave divers at Airheads. He was the first one to be bitten by the cave bug and as with most things here, when one goes they all follow. He also is a repair technician for Poseidon, Sherwood, and IDI regulators. He is one of the founding members of Airheads Scuba.

Sadly Dennis passed away Sept 2019 in a diving accident. He is missed.